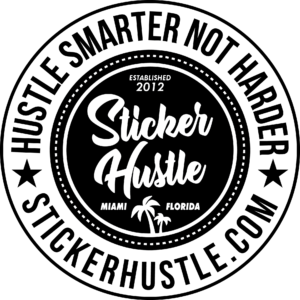 About Sticker Hustle
Sticker Hustle began in 2012, established in Miami, Florida.
Since then we have facilitated printing for a wide range of artists, musicians and small business, with products ranging from vinyl stickers and paper labels, to business cards, flyers, menus and other promotional material.
Please contact us if there is something that you need created that you do not see on our website. We offer more than what is currently listed here.
Thank you,
John at Sticker Hustle
File Formats / Sizing / Common Questions:
Please visit our F.A.Q. page, which will have technical information regarding file format, sizing and how to send the files our way easily.